These Colors Don't Run and Never Will!
Firearm Courses
22054 HWY 231 Fountain FL 32438
850-722-0465
---
FL CCW Class Schedule:
Call or come by to reserve a class.
weekday classes available on request with a minimum of 3 people
What you will need for the class:
Your gun. (preferably the one you plan on carrying.)
Minimum of 25 rounds of ammo.
Eye and Ear Protection.
Drivers license or State Issued ID.
This Class is 3-4 hours.
A $25.00 deposit is required when you pre-register.
The Class fee is $65.00
We accept: Cash, MC/Visa
Click Here to Download Registration Form
---
NRA Basics of Pistol Shooting Course:
The course is conducted in two phases. Phase I is online through the NRA website. Once the students complete the online phase, they attend Phase II, the instructor-led training portion of the course. During Phase II, NRA Certified Instructors validate comprehension and application of gun safety rules, range protocol, proper handling, loading and unloading procedures, application of pistol shooting fundamentals, stable shooting positions, live fire, and students shoot a final qualification.
Phase 0ne (1) $60.00- NRA Basics of Pistol Shooting online Course
Phase Two (2) $75.00- Instructor-led training/Range.: Contact me after you have completed Phase One.

---
---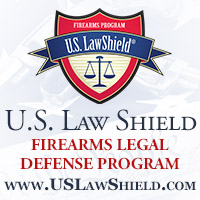 (use promo code: irongoat)
---
---
E-mail Iron Goat Guns
---