These Colors Don't Run and Never Will!
Iron Goat Guns NFA Page
Iron Goat Guns
---
---
Iron Goat Guns is currently a Type 2 FFL with the SOT. We have a stock of suppressors, rifles
with custom suppressors.
We will offer all of these items for transfer on Form 3 to dealers with SOT at substantial savings.
Please contact us at 850-722-0465 if you are interested. Be prepared to send a copy of your FFL and SOT, or other appropriate documentation. No exceptions!
---
SBR- New Frontier 223/5.56- $895.00

---
Aluminum and steel suppressor $1000.00

Integrally suppressed 20 ga Handi-rifle barrel- $500.00

Internal view of suppressor showing baffles and bushings

Mossberg 702 Plinkster .22 ( ported barrel) with Suppressor- $675.00

.22 Suppressor $1000.00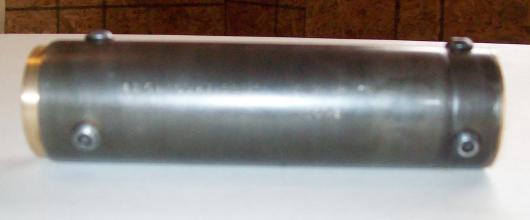 .22 Suppressor $1000.00

SOLD
---
---
---
---
---
As of February 16, 2013, Iron Goat Guns will not sell any items to any agencies prohibiting or restricting sales of these same items to private citizens. This policy includes items under NFA rules such as short-barreled rifles and shotguns, suppressors, AOW's, and machine guns.

The owners of Iron Goat guns are pleased to join other companies in pushing back against those who would infringe on Second Amendment Rights. We urge all citizens and companies to enact similar policies. Further, we will support NO organization supporting any further restrictions on private ownership of weapons, accessories, or ammunition.
---
---
---